Activity Level Expectation
Being a small group, we are afforded the luxury of staying nimble. We set a maximum of 6 travelers for good reason - to give you the best leader to traveler ratio to help enrich not only your experience, but also for a higher level of photography instruction should you want to receive it.
​
Activity level - ability to sit on a mini-bus for 3-4 hours at a time (with stops along the way to photograph and general stretching out), be able to transport your own luggage on/off mini-buses and to hotel rooms. We may walk a mile here or there (if that) in getting to certain shoot locations, walk to meadows or just general walkabouts in villages. See below for elevation differences for each city.
​
If you can confidently move about as describe above, you'll do just fine!
Temperature
Daily avg. 24*c/75*F
​
Elevation Sea level
Termpertaure
Daily avg. 21*C/70*F
​
Elevation ~2370m/7800ft
Temperature
Daily avg. 17*C/63*F
​
Elevation ~1950m/6400ft
Temperature
Daily avg. 11*C/50*F
​
Elevation ~3100m/10370ft
Weather
Weather throughout Yunnan, in general, is pretty temperate across the province. Since we will be moving from the southern part northward, we'll be experiencing a wider range of temperature swings. Below are general numbers for mid-autumn to give you an idea:
​
​
​
​
​
​
​
​
​
​
​
​
​
​
​
​
​
​
​
​
​
​
​
​
As you can see, as we move northward (Yuanyang to Shangri-la), both the temperatures and elevations fluctuate. Keep in mind that we'll be shooting during some pre-dawn, sunset and where available night photography spots. March is considered to be during their dry season, so rain should be minimal if not non-existent, but always know that this could change without notice. See "What to pack" below for some tips in preparation for your trip.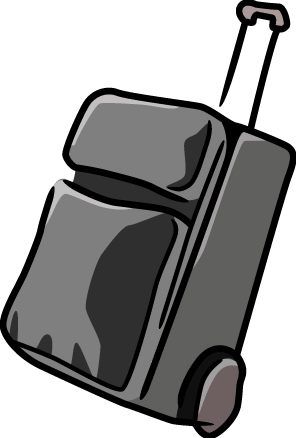 What to Pack
My packing mantra is "less is more". As you want to stay as nimble as possible, packing smartly is essential to your overall success and enjoyment of your trip. It's not fun lugging a huge-mongous luggage (let alone your camera kit) on & off the bus and in & out of hotels. Pack just the essentials. Through my varied days of travel ranging from up to 16 days at a time on photo junkets, I've successfully gotten away with a 22" expandable roller that also happens to be the maximum limit for carry-on for most airlines around the world. Please be mindful of they overall size, not only for air travel, but for when you're on the mini-bus as well - there's no under compartment storage; meaning luggage will be stored within the cabin itself. Click here to see type of mini-bus:
​
​
I try not to pack anything bulky or heavy. For example, a lightweight (and warm to 3*C/37*F) down jacket can scrunch down to a little ball along with a waterproof shell and an medium weight base layer. Here, I've got 3 layers that I can combine and take up very little room. I mostly pack moisture wicking t-shirts and button-down long sleeve shirts (long and short). The same goes for pants as well - some are long/short convertible - the best of both worlds! Let's not forget about moisture wicking underwear as well ... I prefer merino wool & synthetics as they are quick dry and really good at resisting odor. Shoes: waterproof light-hiking boots and tennis/running style shoes. Socks? I swear by the merino wool kind. That about covers about 90% of my clothing!